Welcome to the top Controversial comments and issues, listed below were provided by www.PublicIssue.ORG.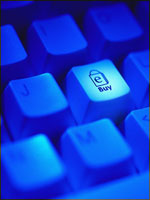 "Balancing the budget is a great idea when your government, State or homes has capital to work with. But governments that think balancing the budget is good for the economy during weak economic growth, then they're all off balance!"
-
Don't stop the circulation of money! And don't cut my taxes! Taxes are needed to fund government, state and local projects. If you want to help, spend more money! The economy can not grow without money being circulated. For Michigan, Governor Jennifer Gran-holm should stop spending Michigan's money out of state! Why would you spend millions of dollars out of state to save Michigan money? The millions of dollars Michigan saves, went directly to another State and took away jobs in Michigan!
Is anybody home in Lansing?
-
Turkey
Has Turkey forgotten that it is America that is offering to provide military aid to save their butts? Has Turkey forgotten that if we don't use their land to setup a northern front, Iraq could blow their butts away? My suggestion is, don't give Turkey anything, especially since it is America that is the ones that are suppose to come to their rescue and provide millions of dollars worth of military aid and security! How can Turkey even ask for money, let alone more money?
-
Less Ads
means less clutter.
Less clutter means
more content.
After all, aren't you
really interested in
content?
-
News Sites
CNet News (tech)
CounterPunch.com (alternative news)
CyberJournalist (tech)
Fair.org (alternative news)
Google Search News (excellent)
IndiaMedia (something differenct)
MediaLens.com (alternative news)
SlashDot (tech news)
The Register (biting the hand that feeds it (tech))
Wired (technology news)
Email your favorite web sites
You might win a new computer or more from
(Online technical help, live!)
(Internet help, live!)
(World of CD-ROM in Kalamazoo, Michigan, thanks for 9 great years!)
Need a laptop hard drive or laptop battery?
visit us!
FREE Internet
Information Services
Controversial issues, listed below have been provided by
1. Why does the news media always need to be critical of everything the US government does? Tiffany D from MA
-
2. Why has Dan Rather stated, because of 9/11 the news media has had to play patriotic? Aren't they suppose to be patriotic? JT from Michigan
-
3. How is it concousiable for major news media to speak in private with terrorist, criminals etc without feeling it necessary to contact authorities and assist in capturing these types of criminals? Richard M from Michigan
-
4. "Why is it ok for Police officers to make u-turns, turn without their blinkers, drive slow in the passing lane and hog both lanes on the highway? Is this a personal thing? By the way, I do appreciate our Police departments and their officers. But I still gota bitch." Robert J from CA
-
6. Why is it the news media keeps dwelling on the anti-war protestors, the anti-war protestors are not in the majority, their just louder!
-
8. This won't be a popular statement and I don't blame you if you don't print it, but I don't believe most of us have dealt with Middle Easterners on a business basis. By my experience, they generally bluff their way though everything. This in my opinion, and yes I do have a number of middle eastern friends ,is how they were raised to deal and trade. Simply say one thing and do another. But hay, this is starting to sound like I'm talking about politicians, lawyers, car salesman and big businesses. Yipps!
NB from Alaska